Our crew are very experienced and ready to take you on the adventure of a lifetime. We believe that to effectively run a boat this size, the crew are just as important as the equipment. We have purposely designed the boat so guests can engage in all aspects of the crew's work.
The open plan Great Room is the perfect example, with the galley, dining room and lower helm all blending into one spacious but intimate setting.

Captain Peter Watson
Qualified MCA Master 200gt Unlimited and Chief Mate 3,000gt, (ex Merchant Navy Radio Officer) with a successful business and maritime career spanning over 30 years. Some of his other marine qualifications are: STCW Proficiency in Medical Care, MCA Approved Engine Course 1 & 2, Ships Security Officer, Company Security Officer, Designated Person Ashore, 5 Basic STCW Certificates, RYA Advanced Powerboat-Commercially endorsed, Firearms Licence holder.
Ice Pilot Qualifications:
Peter attained Polar Basic and Polar Advanced qualifications at the internationally renowned maritime college, Aboa Marine, in Turku, Finland which has been delivering maritime training since 1813. It is one of the very few colleges delivering Basic level and Advanced level training in accordance with the Polar Code and IMO model courses. This is supplement with a wealth of experience knowledge and contacts whose interests are the Polar regions.
Peter's recent trips include:
New Zealand to Vanuatu, New Zealand to Guernsey via the Panama Canal within a 3 month period. This trip covered over 13,000 nautical miles and was the longest voyage ever undertaken in an FPB. (The Long Voyage Home). Peter has a keen interest in High Latitude Sailing  especially trips to the Arctic Circle – Greenland, and Svalbard. While on these trips he obtained the FPB northern latitude record.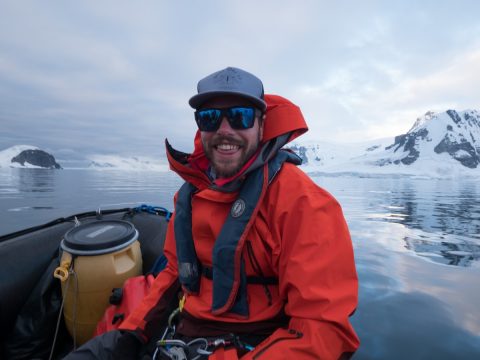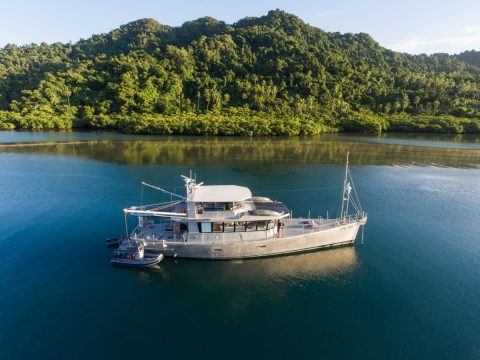 Simon Lucas
MCA Master 200gt Unlimited, Yachtmaster Ocean, STCW Proficiency in Medical Care, MCA Approved Engine Course 1 & 2, Dive Master, 5 Basic STCW Certificates, Firearms Licence holder, BSc Zoology, PGDipSc Wildlife Management.
Simon has a wide-ranging background leading to Grey Wolf. This includes studying zoology, gold mining in the far north, delivering sail boats and becoming an award-winning film maker. He has over 20,000 miles under his belt and now looking to share his passion for wildlife and outdoors with the passengers!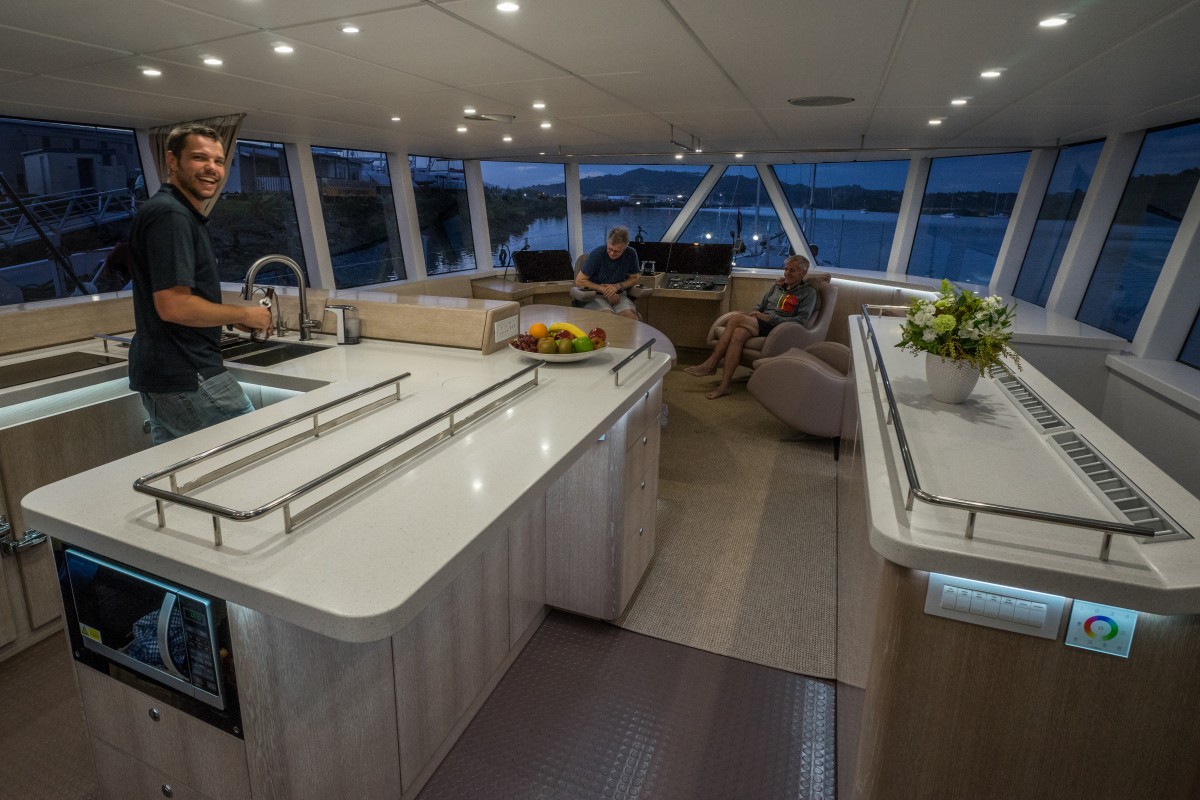 SaveSave
Eve Ryan
Eve Ryan, nick-named Evie, is described fondly by friends as trustworthy, kind-hearted and brilliant. She has traveled worldwide, volunteered in Malawi, learned to sign and clocked some 10,000 miles at sea. She was born and raised in the beautiful countryside of South Staffordshire, Midlands, Britain. It was an idyllic setting for her favorite hobbies; horse riding and photography.
After graduating from UKSA Superyacht Academy, Evie worked as a stewardess on private yachts in the Mediterranean. In May 2016, she completed her first transoceanic passage, 9,500 nautical miles from Seattle, WA to Imperia, Italy. She logged the equivalent of three back-to-back Atlantic crossings. Evie's passion for adventure has led her through the Panama Canal, trekking in the Costa Rican rainforest, hiking Alaskan glaciers, salmon fishing in British Columbia and shooting aerial photos of humpback whales, orcas and grizzlies.
Evie is an innovative chef with a flair for preparing healthy living food, especially vegetarian, vegan, gluten free and paleo-style dishes. She especially likes to create dishes based on recipes collected during her travels. To expand her menu, she also completed classes at the Ashburton School of Cookery. Guests will be delighted by Evie's high level of service, thoughtful attention to detail and delicious fine dining, served up with a warm smile.