*SPECIAL EARLY BIRD OFFER*
10% DISCOUNT IF BOOKED BEFORE JANUARY 31st
PRICES FROM £40,000 / Week / 6 Persons **
Join us for one of the most spectacular coastlines in Europe! From dramatic fjords, stunning sunsets and feeding whales, Norway offers something for everyone. With our purpose-built exploration yacht we can reach destinations others cannot, in unparalleled comfort! Get in touch today.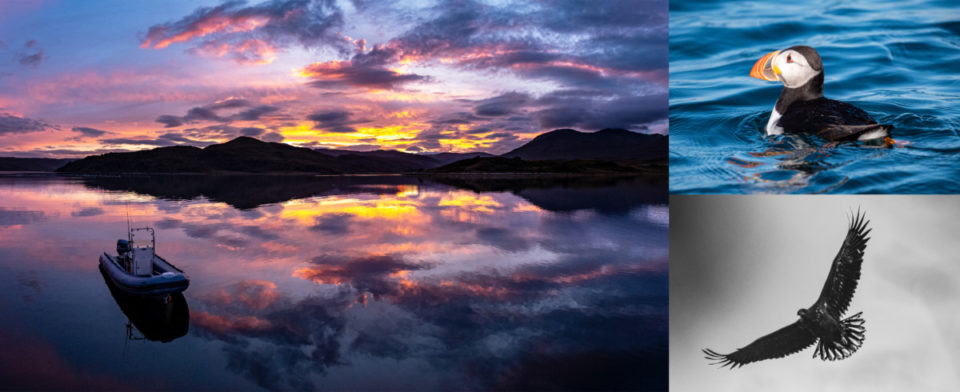 Your trip will begin in Tromso where you will join Grey Wolf, meet the crew and have a quick orientation and safety brief. We will depart on a one / two / three week circumnavigation of the Lofoten Islands. At Grey Wolf adventures our focus is on wildlife, wilderness and unique experiences. We will tailor the trip to your interests but below are some of our favourite locations.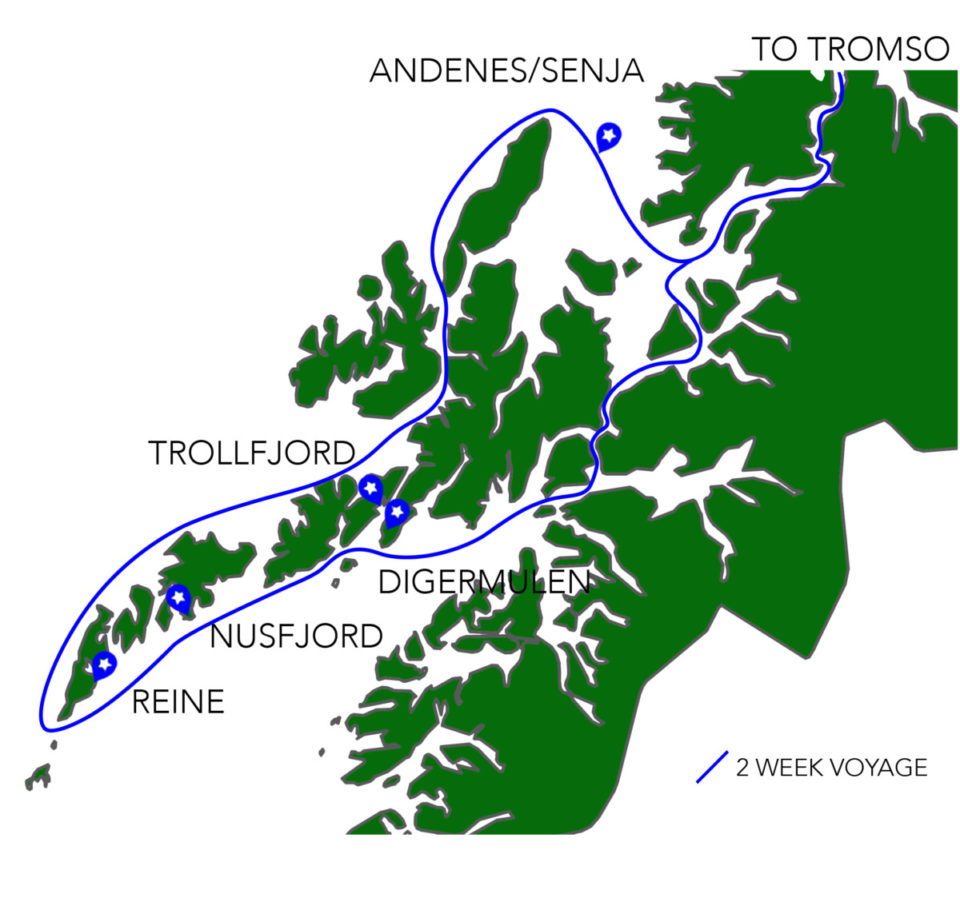 WILDLIFE – The Lofotens are home to a wide range of incredible animals. Watch massive sea eagles hunt from the cliff tops, puffins perched with beaks full of sand eels, curious seals and playful porpoises The seas are teeming with life which support numerous sea birds and whales including minke, humpback and sperm whales
ANDENES/SENJA – world-famous whale hotspots, the large marine mammals congregate here due to deepwater upwellings of plankton and squid.
RADRSUND/TROLLFJORDEN – A spectacular narrow channel between vertical cliffs and home to residential Orca, a great spot to witness these magnificent beasts.
REINE – the picturesque bucolic village is a tour favourite and perfect starting place for hiking and exploring.
DIGERMULEN – The perfect anchorage for hiking, fishing and exploring, tucked into a spectacular mountainous fjord.
NUSFJORD – This historic fishing village is hidden between towering cliffs.
Please note: This is a guideline only. We at Grey Wolf will strive to give you an authentic, unique and breathtaking experience but every trip is subject to weather, ice conditions and captain's discretion. All of our trips are able to be personalised to suit your preferences and bucket-list destinations. Contact us for more information
*Special Offer is off the listed price. Only for final bookings made on / before January 31st 2020. 10% Deposit Required. Non-refundable.
**Standard Package; 3x Crew, 6 nights, 7 days. Included; Fuel / Food / Board.  Not included; specialised guides/equipment, flights, independent shore excursions, hotels, alcohol, specialised Menu. Full terms and conditions are available on request.