*SPECIAL EARLY BIRD OFFER*
10% DISCOUNT IF BOOKED BEFORE JANUARY 31st
PRICES FROM £45,000 / Week / 6 Persons **
Situated at 75°N, Svalbard is a haven for wildlife and offers one of the best opportunities to see wild Polar Bears. Grey Wolf Adventures can offer you a unique chance to explore this inaccessible coastline via your own private yacht. It is a once in a lifetime experience of pristine wilderness in the heart of the Arctic. Get in touch today!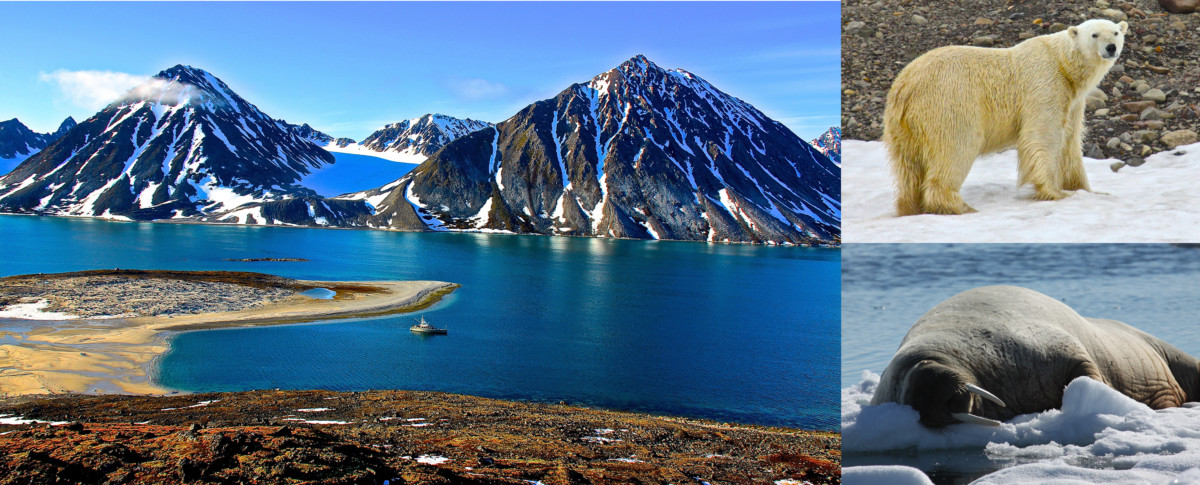 Your trip will begin with a scenic flight into the capital of Longyearbyen, after an orientation and safety brief, we will depart on a one / two / three week Svalbard cruise. With Grey Wolf Adventures our focus is on wildlife, wilderness, and unique experiences. We will tailor the trip to your interests but below are some of our favourite locations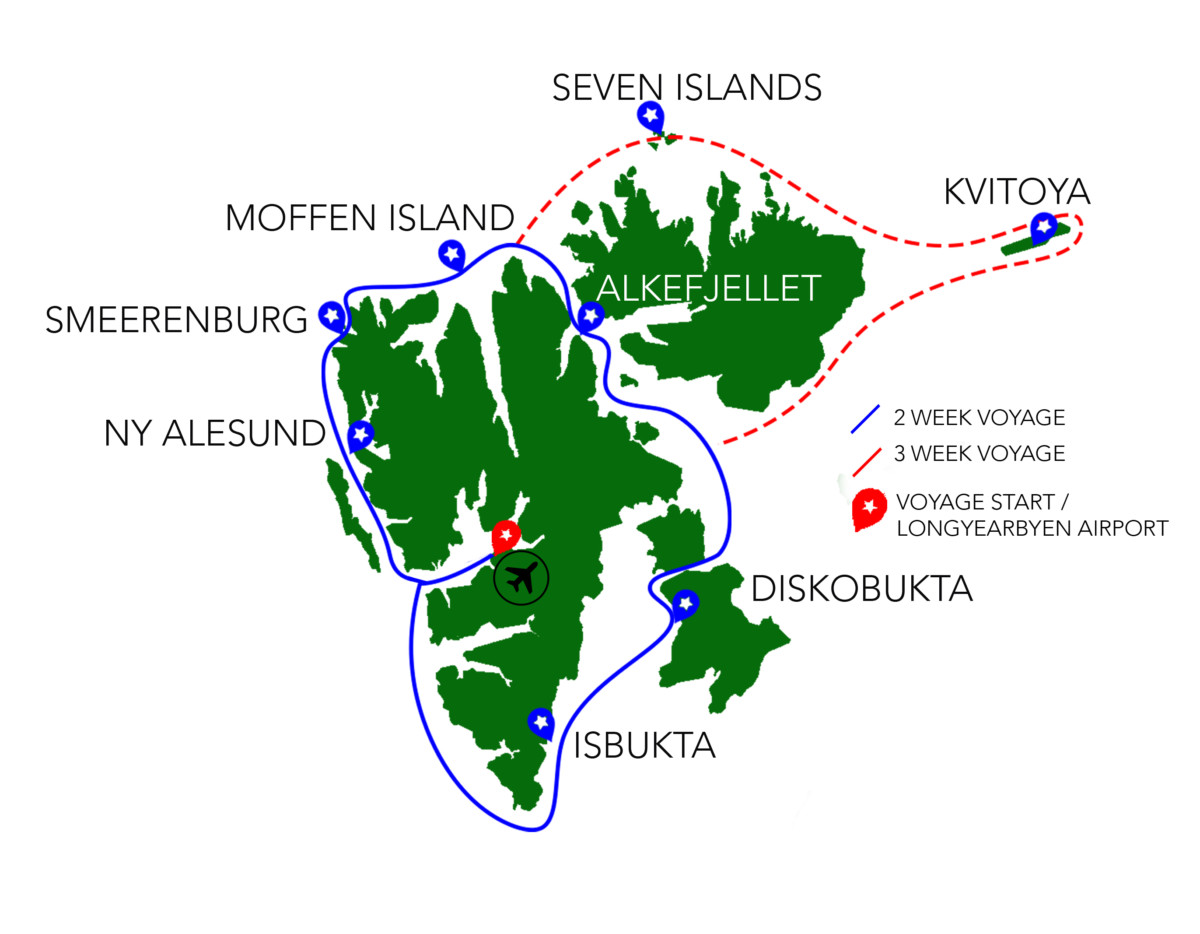 ISBUKTA – Which translates to "Ice Bay". It is home to sabines gull, skua and bearded seals and another polar bear hot spot.
DISKOBUKTA – nesting site of black-legged kittiwakes, a great chance to see arctic fox and ancient bowhead whale bones.
SMEERENBURG – An historical whaling site, a key economy of the islands which dates back to the 16th Century.
AKLEFJELLET – Bird Mountain, home to 100,000 pairs of brunnich's guillemots that lay eggs amongst the basalt cliffs.
MOFFEN ISLAND – a wildlife sanctuary home to 100s of walrus.
SEVEN ISLANDS – a remote archipelago of mountainous islands, which includes Phippsoya, these islands offer fascinating human history and wildlife viewing.
KVITOYA – the most remote island in Svalbard and a fantastic spot for walrus and polar bears.
NY ALESUND – A historical research town that is home to the most northerly post office in the world.
Please note: This is a guideline only. We at Grey Wolf will strive to give you an authentic, unique and breathtaking experience but every trip is subject to weather, ice conditions and captains discretion. All of our trips are able to be personalised to suit your preferences and bucket list destinations. Contact us for more information
*Special Offer is off the listed price. Only for final bookings made on/before January 31st 2020. 10% Deposit Required. Non-refundable.
**Standard Package; 3x Crew, 6 nights, 7 days. Included. Fuel / Food / Board. Not included; Specialised guides/equipment, Flights, Independent shore excursions, Hotels, Alcohol, Specialised Menu. Full terms and conditions are available on request.