The Design – A New Class of Cruising.
Designed by Steve Dashew and built by Circa Marine in New Zealand. The FPB series (Functional Power Boat) was created for one thing in mind – long distance exploration. Here are some of the key factors that make that happen;
High average cruising speed – unlike most sailboats we can outrun most weather systems, improving safety and comfort.
Heavy weather capability – which allows us greater flexibility in deciding when and where to go and peace of mind
Structural safety factor – to deal not only with the sea but any hidden dangers.
Efficient, effective design – to minimise our environmental footprint and reduce our running costs.
Interiors – designed for comfort at sea, immersing us fully in the surrounding beauty.
Fuel capacity – large fuel tanks so your charter is not interrupted.
A low profile exterior – that conceals a luxurious interior, allowing owners to blend in more easily in remote areas.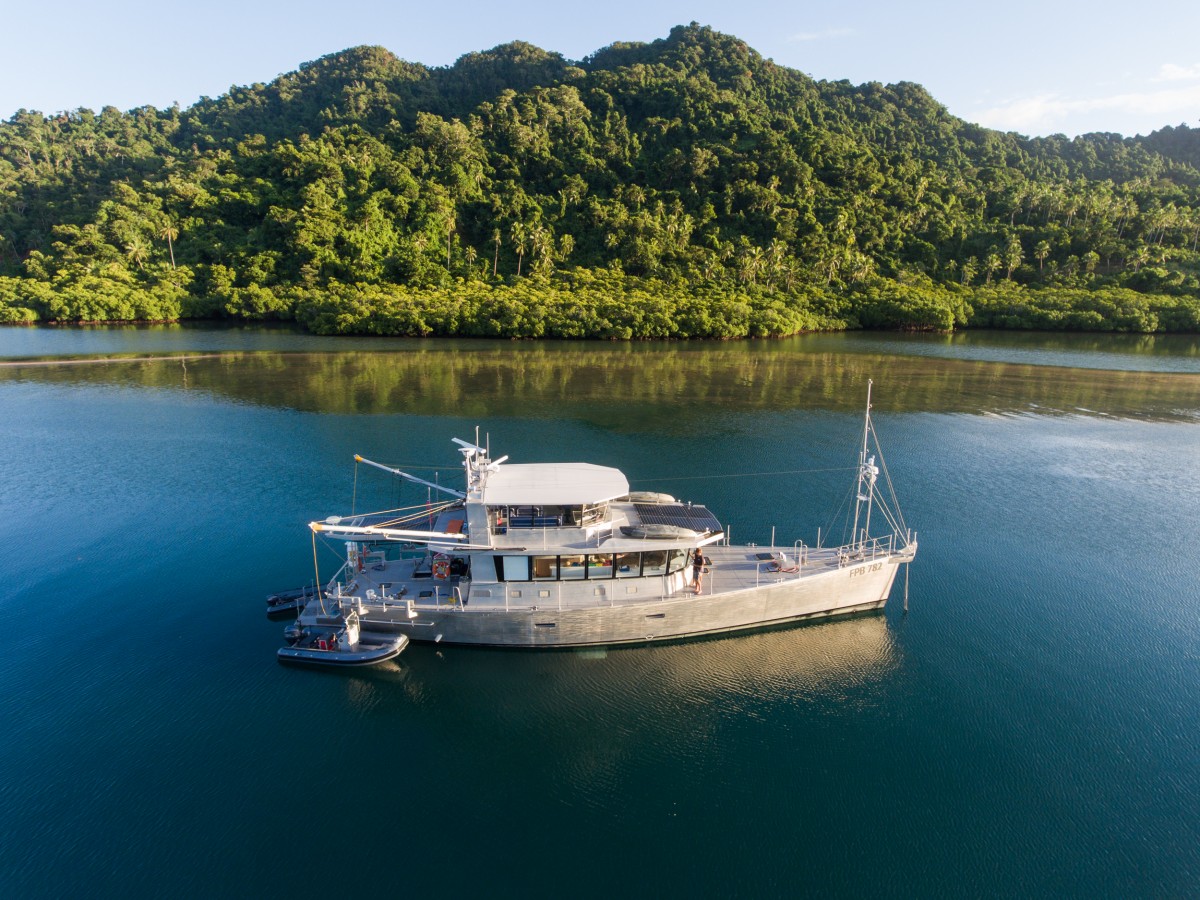 Grey Wolf – The First of her Kind!
We here at Grey Wolf Adventures took the FPB concept to the next level – A custom built Charter Boat with the highest safety rating possible for a British flagged Vessel "Category O" and carries a full medical kit.
This means we are certified to take Grey Wolf and her passengers anywhere in the world with no restrictions on distance to safe harbour. The other big advantage is the size. You would expect to find all of these features on a large ship, but we are a 24m vessel with a 2m draft. This means we can get into areas larger boats can't. We can offer you a completely unique experience.