Tender I
6m Alloy Army Grade Tender complete with a 70hp Yamaha, VHF, sonar and chart plotter. It has full anchoring capabilities and the alloy bottoms means we can get ashore safely!
The tender is also connected to Grey Wolf's chart plotter. This allows us to scout narrow, shallow anchorages to determine if there is safe water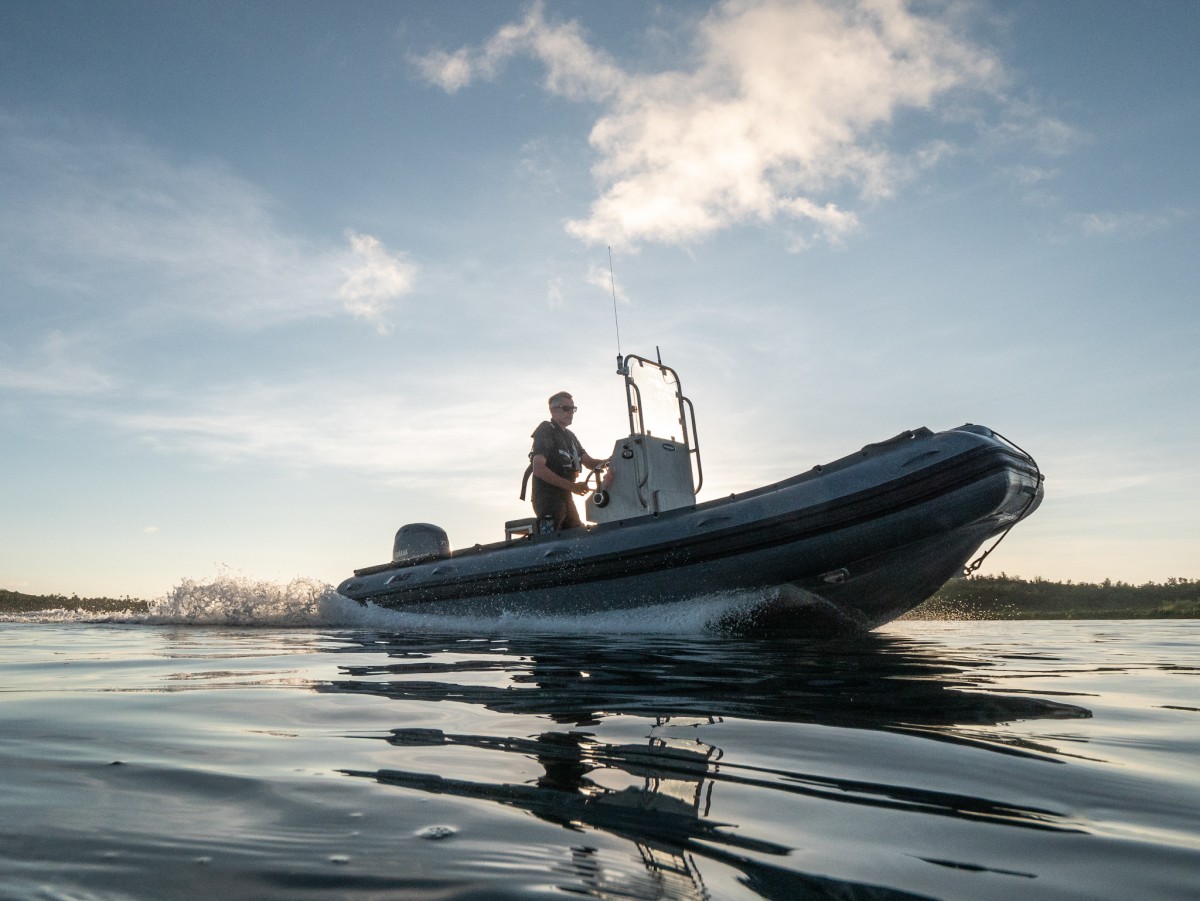 Tender II
3m Alloy Inflatable complete with a 10hp motor and collapsable wheels. Perfect for those small group expeditions onto difficult beach landings. We have a handheld depth sounder and plotter to ensure adequate water depth.
The anchor line is also equipped with a belay device to allow beaching through breaking waves.