*SPECIAL EARLY BIRD OFFER*
10% DISCOUNT IF BOOKED BEFORE JANUARY 31st
PRICES FROM £40,000 / Week / 6 Persons **
The best cruising ground in the United Kingdom! From glassy calm lochs, curious seals, windswept hills and rich oceans, Scotland is an explorers paradise. Join us aboard our 24m, expedition motor yacht Grey Wolf for a personalised tour of this northern wilderness. Contact us today.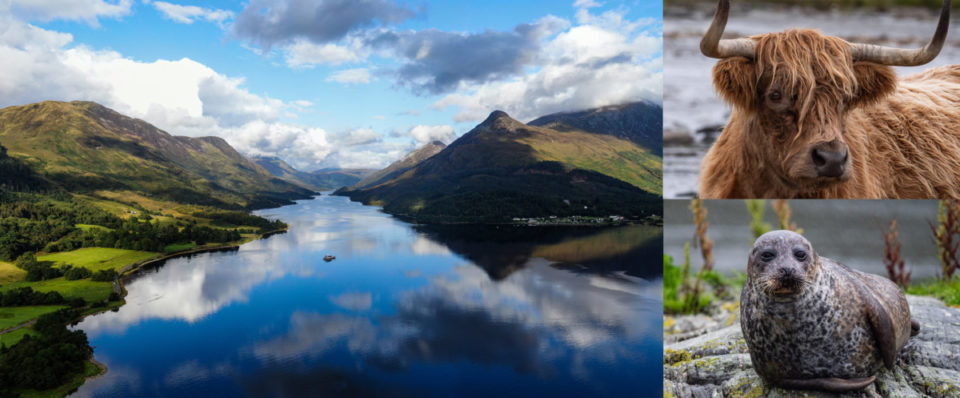 Due to the accessibility of Scotland, we can begin your trip anywhere along our route. We can recommend Oban, Castle Bay or Stornoway. From here we will give you a taste of the Inner and Outer Hebrides. Below are some of our favourite locations, available in one / two / three week cruises.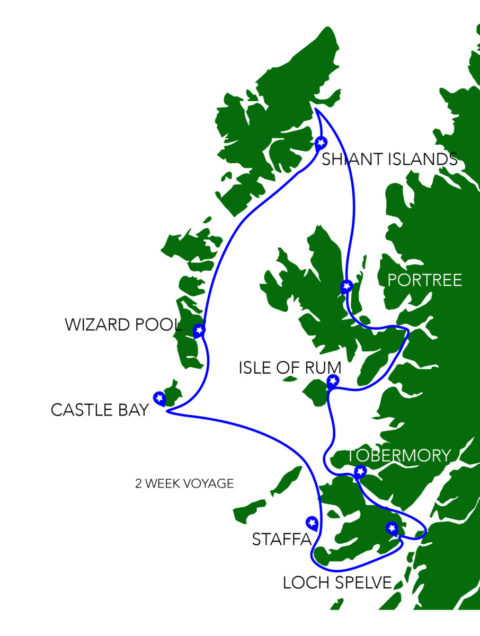 SHIANT ISLAND – covered in sea birds these remote islands are home to 1/8 of the UK's population of Puffins! The surrounding seas are teeming with life including whales and basking sharks.
PORTREE – A beautiful fishing town, this area is a great location to spot sea eagles and dolphins.
ISLE OF RUM – The most mountainous of the small isles, Rum is a hiker's dream. Nestled next to the anchorage is the red sandstone Kinloch Castle to explore.
TOBERMORY – The infamous brightly coloured town is a great day trip ashore for spotting otters and local avifauna.
LOCH SPELVE – A completely surrounded Loch, this is a quiet anchorage where we can enjoy fresh mussels while on the lookout for sea eagles, otters, and red deer
STAFFA ISLAND – A continuation of the Giants Causeway, these basalt pillars are one of the most incredible natural formations.
CASTLE BAY – With a white sandy bay just around the corner, this area is known as Barradise and a great spot to see Orca cruising the coastline.
WIZARD POOL – A tiny fully enclosed anchorage looking up at windswept mountains. A great place to see the endemic Ponies.
Please note: This is a guideline only. We at Grey Wolf will strive to give you an authentic, unique and breathtaking experience but every trip is subject to weather, ice conditions and captain's discretion. All of our trips are able to be personalised to suit your preferences and bucket-list destinations. Contact us for more information.
*Special Offer is off the listed price. Only for final bookings made on/before January 31st 2020. 10% Deposit Required. Non-refundable.
**Standard Package; 3x Crew, 6 nights, 7 days, Included; fuel / food / board. Not Included; specialised guides/equipment, flights, independent excursions, hotels, alcohol, specialised menu. Full terms and conditions are available on request.